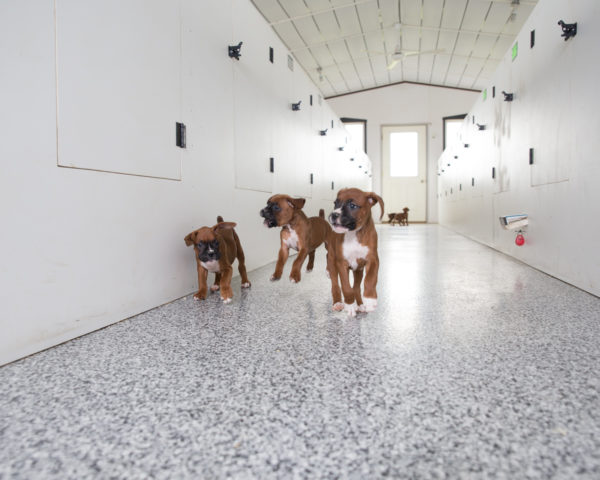 Boxers are one of those dog breeds that are kind of the whole package. They have been one of the most sought after dog breeds in the United States for a very long time due to things like their intelligence, loyalty, alertness, enthusiasm, affection – and let's not forget that they are beautiful dogs!
Boxers are known to be active, hard workers but are also silly and fun-loving. They make for wonderful companions and are intensely loyal to their owners and loved ones.
Male Boxers typically range between 23-25 inches in height, while females are about two inches shorter. The weight of male Boxers can be between 65-80 pounds while females are typically about 15 pounds smaller. Life expectancy for both male and female is usually 10-12 years.
The wrinkled forehead and dark eyes give the Boxer a curious look which is pretty unique to them. They are powerful, fast dogs with a short coat, sometimes with white markings. Boxers are known to be very good with children, as well as other dogs. They are protective and loving, and just a heck of a dog to make an addition to your family!